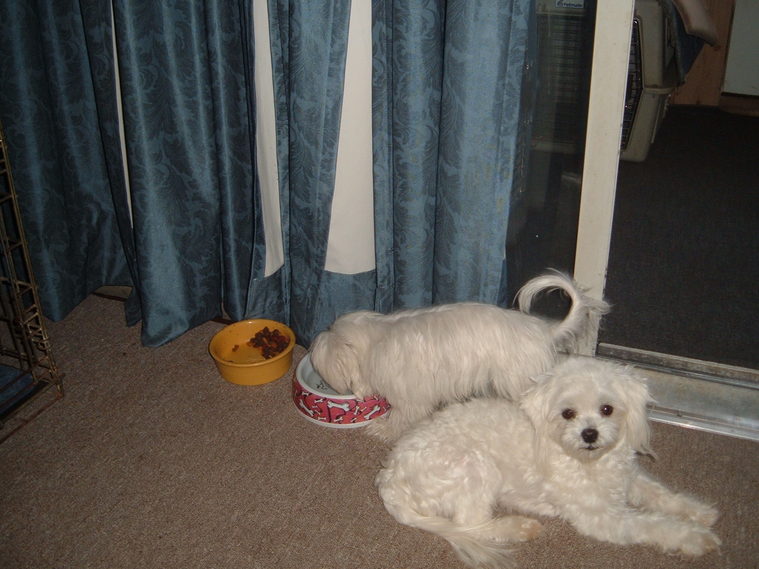 MAX & OZZIE

LITTLE 3 ½ POUND OZZIE
IS THE DAD OF THE 3 LITTLE
GIRLS SO THEY ARE GOING
TO BE LITTLE

MAX'S 4 MONTH OLD
SON 3.1 POUNDS TEDDY
SO CUTE, ALMOST FULL
GROWN MAYBE ANOTHER
½ POUND OR SO.

HI MY NAME IS DAISY
I AM ONE OF THE MANY
PUPS THAT CAME FROM
THE HELMER'S I COME
BACK OFTEN TO BE WATCHED
WHILE MY OWNERS GO
ON VACATION. I LOVE TO PLAY
WITH MY OTHER FAMILY.

AT PRESENT ALL MY PUPS ARE SOLD NO MORE UNTIL FALL.
BRIAN HERE IS YOUR LITTLE BOY.
2 females 6 weeks old SOLD!
DEPOSITS ON BOTH​