WE HAVE BEEN RAISING MALTESE FOR OVER 30 YEARS. OUR MALTESE ARE RAISED IN OUR HOME WITH LOTS OF LOVE AND ATTENTION. THEY ARE HANDLED EACH AND EVERY DAY WE PRIDE OURSELVES IN THE FACT OUR PUPS ARE VERY SOCIAL AND LOVE EVERYONE . MALTESE ARE GREAT PETS THEY DO NOT SHED, THEY BARK VERY LITTLE. THEY ARE NOT AGGRESSIVE . THEY ARE VERY SMART AND LEARN VERY QUICKLY.

MANY PEOPLE THINK MALTESE ARE NOT GOOD WITH CHILDREN MY HUSBAND AND I HAVE FOUND THEY ARE VERY GOOD WITH CHILDREN AS LONG AS THE CHILDREN ARE GOOD TO THEM WE HAVE RAISED SEVEN CHILDREN AND TEN GRAND-CHILDREN AROUND OUR PUPIES AND ADULT DOGS AND WE HAVE NEVER HAD ANY PROBLEMS ALL MY FAMILY HAVE PUPS OF THEIR OWN NOW. I HAVE SOLD TO A GREAT MANY FAMILIES WITH CHILDREN AND IT HAS WORKED OUT FINE. THEY LITTLE DOGS FIT IN TO ABOUT ANY LIFE STYLE STAY AT HOME OR A WORKING COUPLE SINGLE MOMS OR SINGLE PEOPLE, OLDER COUPLES , MAKES NO DIFFERENCE.
EVERYONE WANTS FEMALES REALLY THERE IS NO DIFFERENCE BETWEEN A MALE AND FEMALE AS FAR AS A PETS THEY BOTH ARE EQUALLY BOTH VERY GOOD ESPECIALLY IF YOU GET THEM FIXED AT 6 MONTHS OF AGE THEY ARE JUST THE SAME AS FAR AS THEY DO NOT LIFT THEIR LEG OR DO THE THINGS LITTLE MALES ARE KNOWN TO DO. ALL IN ALL MALTESE ARE A LOVING SMALL AND GREAT LITTLE DOG TO HAVE, IN ANY HOME.


ALL OF OUR PUPS ARE VET CHECKED HAVE ALL THEIR SHOTS HAVE BEEN WORMED COME WITH A STATEMENT FROM THE VET STATING THEIR HEALTHY AND A GUARNTEE FROM US IN WRITING. THE PARENTS ARE ON THE PREMISES SO YOU CAN SEE THEM AND JUST HOW THEY ARE RAISED AND TREATED, ALSO THE SIZE OF THE PARENTS. WITH THE PUPS YOU GET A PACKET WITH TIPS ON TRAINING AND HEALTH TIPS AND STARTER FEED ALSO A JACKET FOR YOUR NEW PUP, A SHOT RECORD YOUR REGISTRATION PAPERS AND OF COURSE YOUR GUARANTEE AS WELL AS YOUR PUPPY AND MY PHONE NUMBER AND E-MAIL FOR ANY QUESTIONS OR CONCERNS. I AM ALWAYS AT PEOPLES AVAILABILITY TO ANSWER QUESTIONS IF I CAN AT ANYTIME. WE HAVE PUPS AT DIFFERENT TIMES DURING THE YEAR SO IF YOU WANT A PUPPY I WILL TRY TO POST OUR LITTERS AS THEY BECOME AVAILABLE OR YOU CAN LEAVE YOUR E-MAIL OR CALL FOR AVAILABLITY OF PUPIES. IF YOU HAVE QUESTIONS PLEASE FEEL FREE TO POST THEM ON THE WEBSITE OR CALL ME.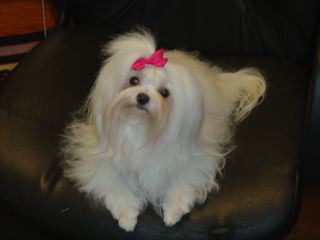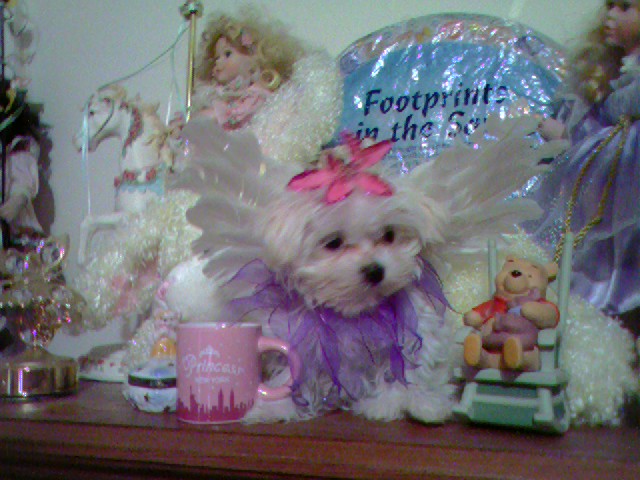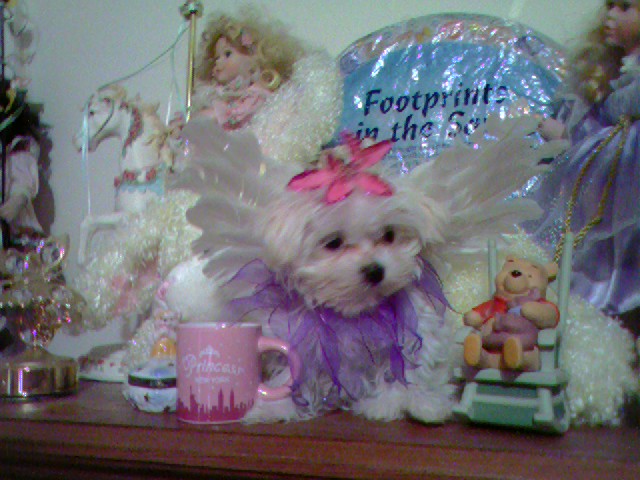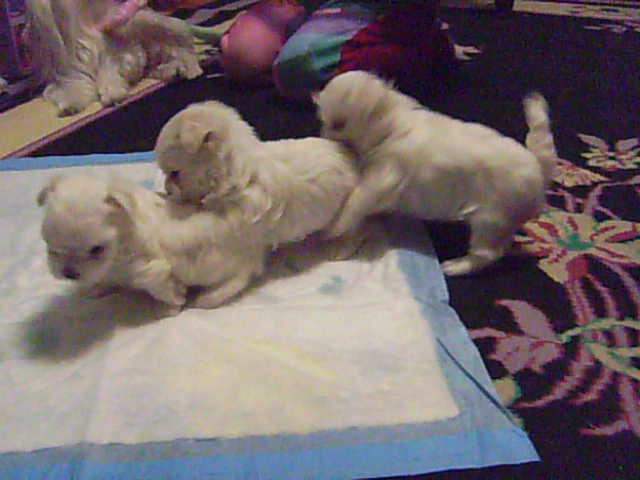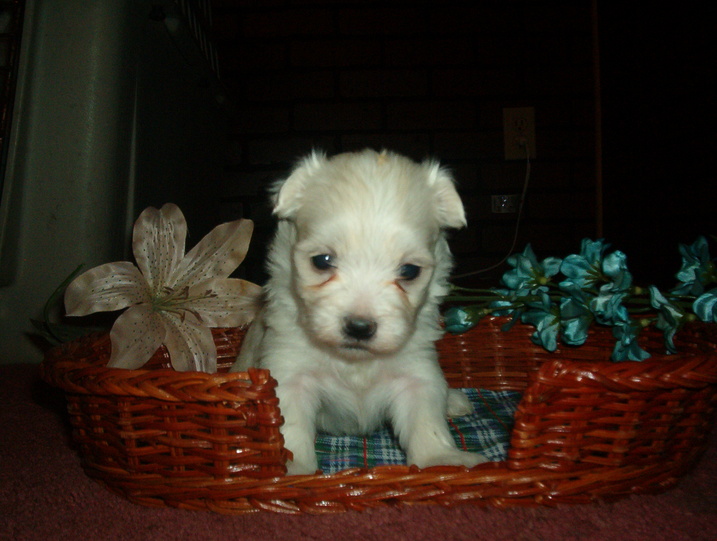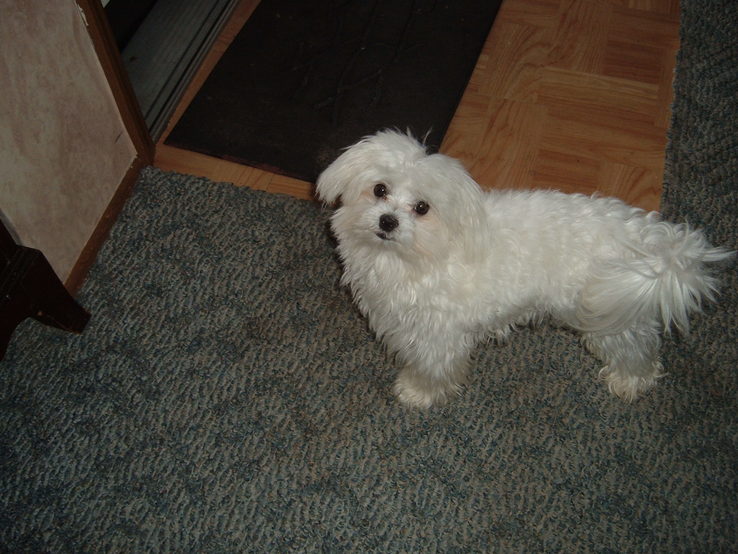 HERE IS MAX MY NEW DADDY !
HE HAS CHAMPIONSHIP LINES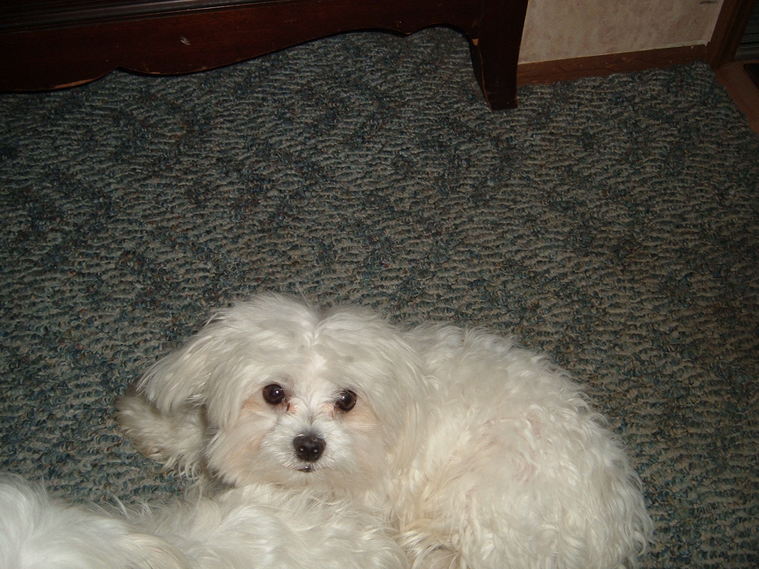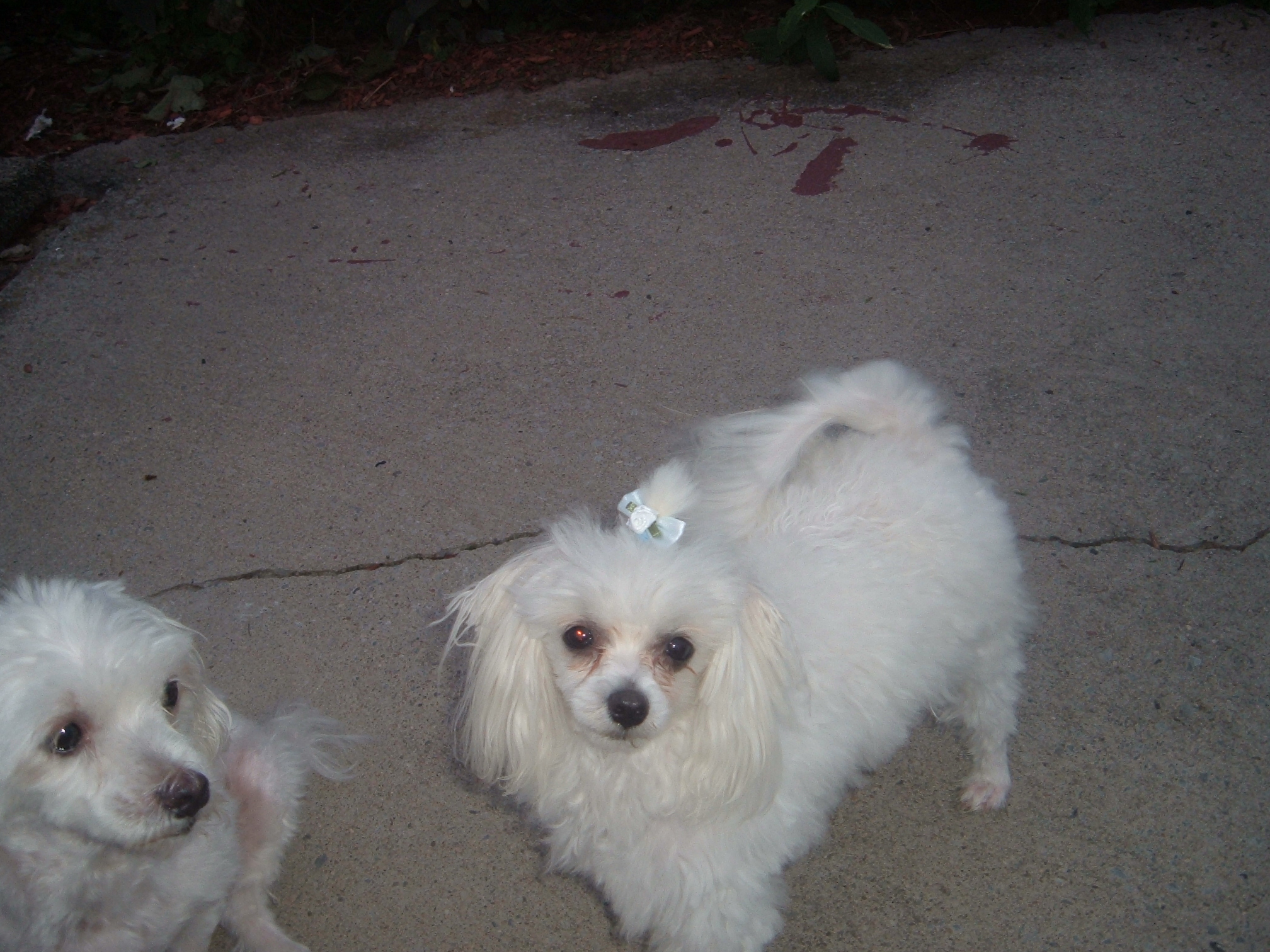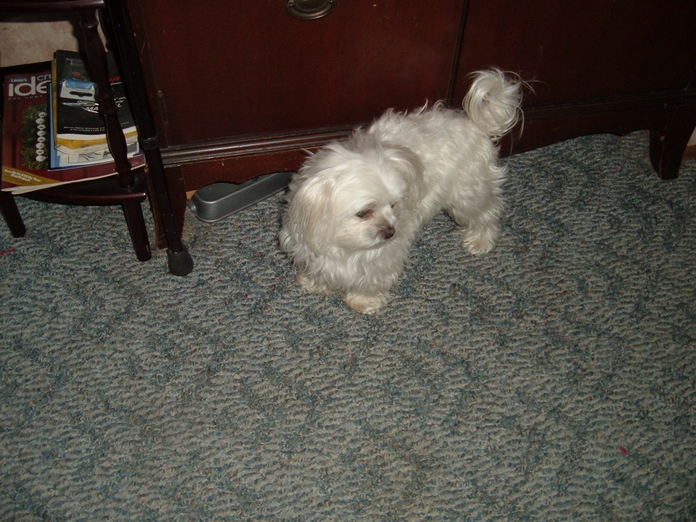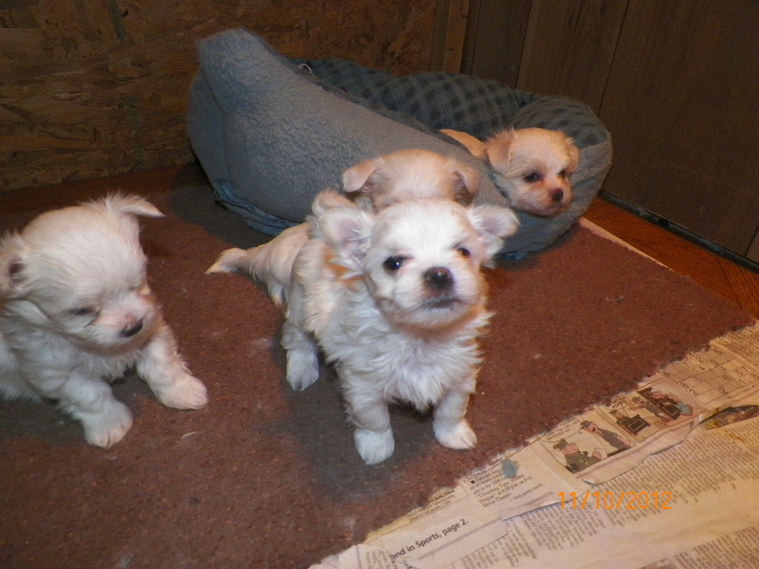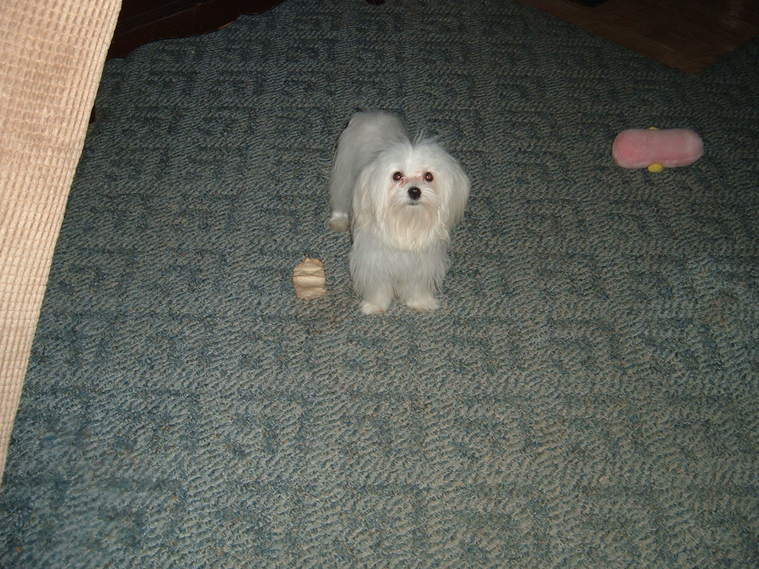 MY PREGNANT PRINCESS MARGO
NOT PREGNANT ANYMORE
MY PRINCESS MARGO SHE IS
A WONDERFUL MOMMY NOW